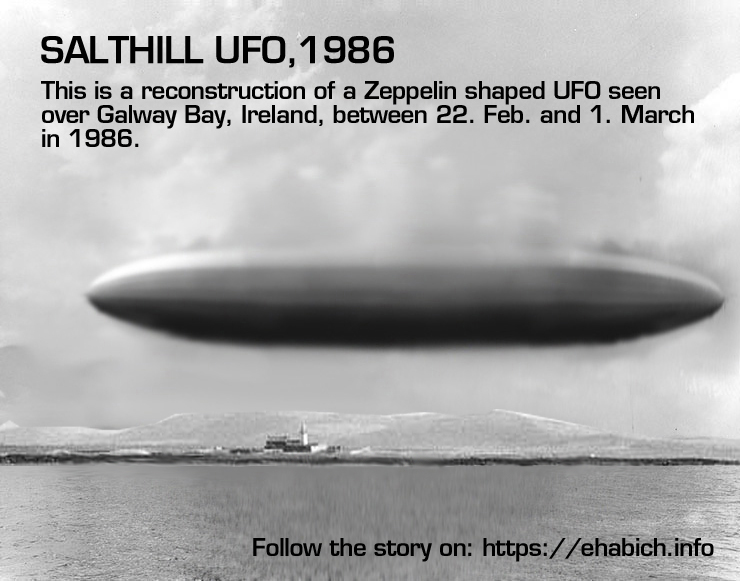 THE SALTHILL UFO SIGHTING,
GALWAY, IRELAND, 22nd February - 1st of March 1986

I am convinced I once saw an UFO,
this is my account of this sighting.

When I lived in Ireland in 1986 I often walked to the beach.
One overcast and clammy early spring day I walked up a hill on the way to Salthill beach.
As I examined the sky, to judge if it would rain soon, I saw, coming up over the roof of a house,
a cigar shaped object in the sky. --------read more...
---