THE SHIPWRECK 'WILDFIRE' IN GREENLAND (documentary 18 min. 1080p)
The results of the Greenland Expedition, Sethian Expeditions No. 1, 14. - 21. August 2017

Featuring brave Captain Walker, who battled the unforgiving Arctic waters to navigate the stricken vessel to safety, rescuing his crew from certain death.

read more...
---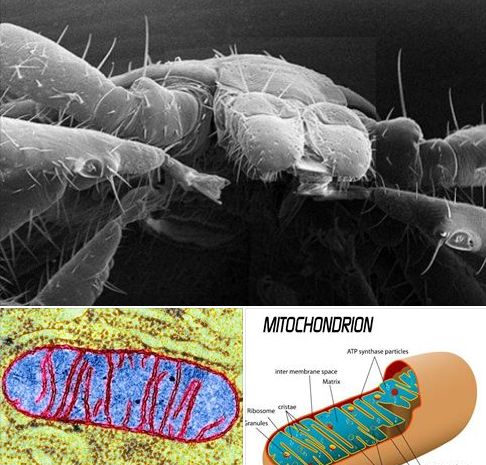 MIDICHLORIA AS THE ANCESTOR OF MITOCHONDRIA

The Ixodes tick (on the left) lives in a symbiotic relationship
with MIDICHLORIA, a type of bacteria.

We, as humans, live in a symbiotic relationship with mitochondria,
which has it's own DNA.
Midichloria are the ancestor of mitochondria,
the powerhouse that fuels every living cell in the known universe,
including you and me.

Seriously. :-)
read more...
---

THE MOTOR (LOCOMOTIVE FORCE BY MIDICHLORIAN)
FORCE AS A PHYSICAL CONCEPT
It is the subject of jokes of how a midichlorian type of bacteria can connect to 'the force'. The 'Force' is seen as something fictional.

This is not so. The midichlorian came from water, because it has flagellates.
It is by selectively making ATP available to the flagellate motor
that the motive power (force) is controlled by mitochondria.
read more...




---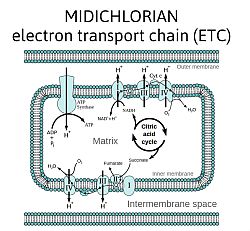 THE QUANTUM MITOCHONDRIUM
'Midichlorians' are presumed to be the genetic ancestor of human Mitochondria.

A lot more 'quantum effects' are taking place in
mitochondria than previously assumed.

The majority of the brain's energy is supplied by mitochondria
and is consumed at the synapses.

One key driver for cell death is lifestyle-induced
inflammation which is known to alter mitochondrial function.
read more...




---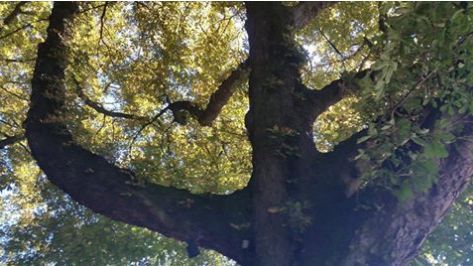 ON THE ORIGIN OF THE WORLD, Nag Hammadi Excerpt
(Translated by Hans-Gebhard Bethge and Bentley Layton)

This narrative talks about the origin of life from single cell organisms.
It was quite advanced for its time, the language is symbolic.
read more...



---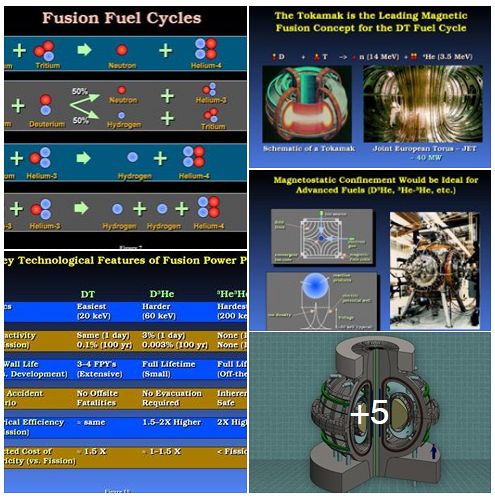 THE LOW-DOWN ABOUT NUCLEAR FUSION AND HELIUM-3
By Erich Habich-Traut, based on University of Wisconsin-Madison files and others
The perception in the public mind is that nuclear fusion will be the solution to humanity's energy needs in the future: limitless, cheap and without ANY risk.

This article explores different Fusion reactor designs and argues for further research into non-radioactive HE-3 reactors, examining safety and cost factors.

The presentation shows that Helium 3 rockets could provide a fast and safe means of travel for missions in our solar system, slashing the time to reach Mars to one quarter of previous estimates. Helium-3 nuclear fusion reactions don't produce neutrons as a byproduct, liberating potential space crafts from the need to use heavy radioactive shielding. read more...


---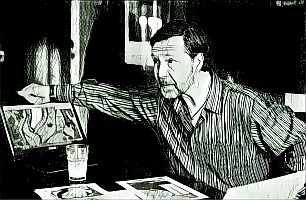 DREAMS OF A TREASURE
Hobby archaeologist Erich Habich-Traut may have discovered a huge Viking shipwreck by looking at satellite images.

It was in the middle of an otherwise ordinary day, on the 18th of March at 2:41pm local time 2016, when Erich Habich-Traut discovered his life's dream. He sat in front of a computer in his office under the wood-clad roof of his house in Solingen-Wald, looking at Greenland in the satellite view of Google Maps.

There appeared on the edge of Disko Island a tiny outline. Habich-Traut zoomed in, rubbed his eyes and pushed his head closer towards the monitor. read more...


---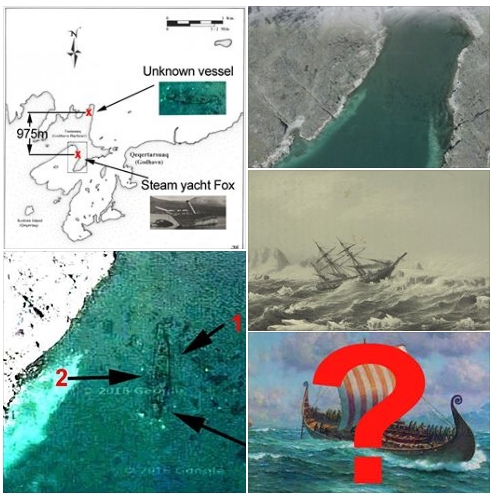 New discovery of a sunk longboat
near Disko Island, Godhavn, of possibly Norse origin
In April 2016 I discovered a shipwreck via satellite imagery.
What type of ship it is can't be told by just looking at the images.

Not far from the shipwreck are remains of a longhouse.

I would like to explore what kind of ship and settlement on
Disko Island I have discovered.
The dimensions of the boat are within expected parameters for a Norse longship.
Except, that it would be the biggest one ever found.___read more...



---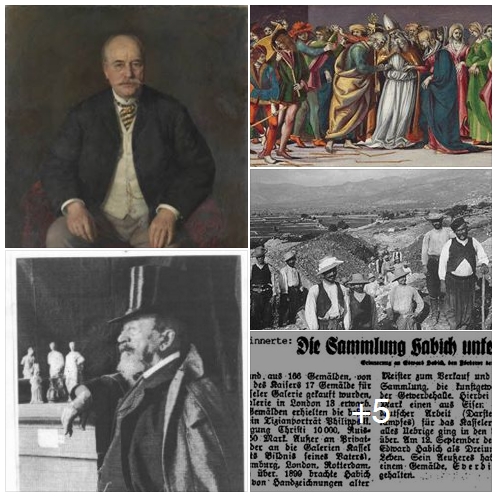 E. HABICH, THE BOSTON BREWER
aka "The Author Conundrum", an examination of an unexplained past event

E. Habich was a selfmademan, brewer, inventor, collector of paintings,
patron of the arts and archaelogy, freemason.

He lived in Paris, Washington, New York, Haiti, Berlin and Cassel.
Later in his life he funded excavations of a Greek necropolis.
How did his name get on a book in 1842, which he most likely didn't write? read more...
---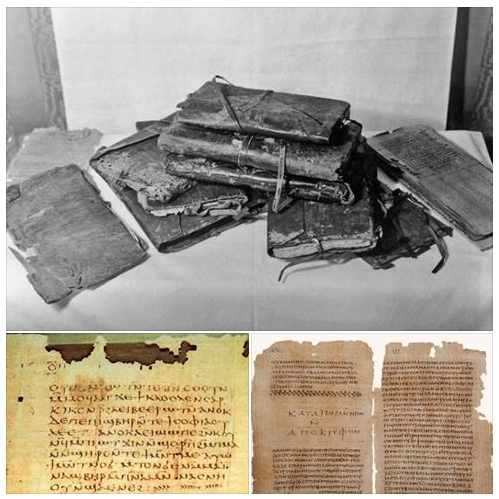 THE NAG HAMMADI LIBRARY

In December 1945 an Arab peasant made an astonishing
archeological discovery in Upper Egypt.
Thirty years later the discoverer himself, Muhammad 'Alí al-Sammán
told what happened.
Shortly before he and his brothers avenged their father's murder in a blood feud,
they had saddled their camels and gone out to the Jabal to dig for sabakh,
a soft soil they used to fertilize their crops. read more...

---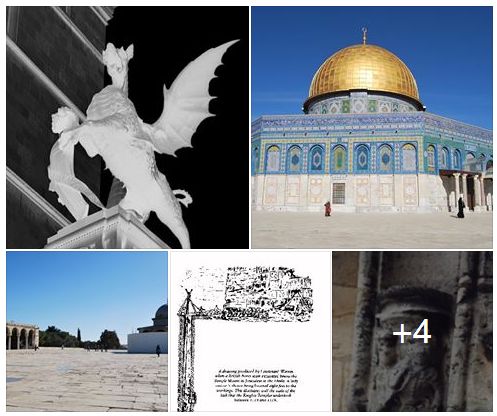 THE KNIGHTS TEMPLAR

A short story about knights, freemasons, Jews, the world bank and Solomons Temple, with an unexpected twist, that about covers it.
On Friday, October 13th, 1307, members of the the Knights Templar were massacred in their thousands. Who ordered their arrests, torture and executions?

This is a point of debate, but it is most likely that it was by order of King Phillip IV of France, who owed them large amounts of money. The Templars established their first headquarters on the Temple Mount. read more...




---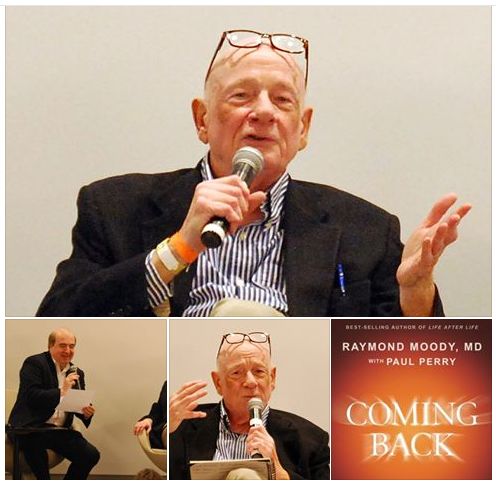 RAYMOND MOODY ON TRUTH and NONSENSE
n the domain of language there is truth, nonsense, and falsehood.
We cannot always know what is true. Nonsense is neither true nor false.
If we don't understand something and it comes from authority,
it is more likely to be believed than when it comes from an unknown source.
But if it can't be understood by you, then it's nonsense.
It's nonsense from authority if that's were it comes from.
Things we don't understand are nonsense until they are explained comprehensively.
Then we can make up our mind, if they are true or false. Or nonsense. read more...
---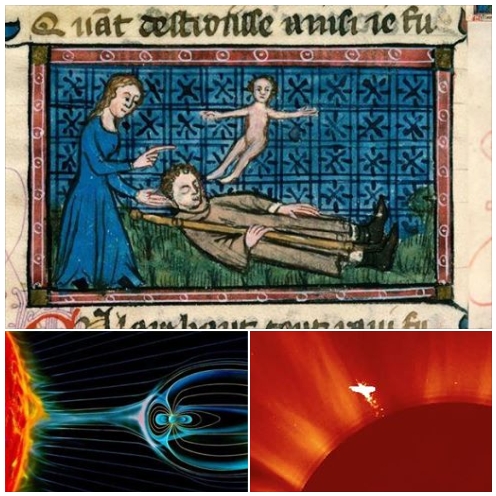 BODY AND SOUL

Paper for the conference "La Conscience et L'invisible: Aux Frontières De La Vie",
Eternea, Paris, 4-5th of February 2017

In this short essay it is proposed that the locus of the incorporeal soul resides in an electromagnetic field, giving an example of it's journey after death.

By this example it is shown that some descriptions of Near Death Experiences
may have a non-metaphysical basis in electromagnetic fields. It is believed that this account is significant, because it contains scientifically verifiable facts. read more...




In the context of quantum theory, information and physical stuff are beginning to blur into a kind of supersubstance that goes beyond the properties of either. "Information is such a fundamental thing," says Andrew Steane of the University of Oxford. "The ambitious goal is to discover its basic properties, and then from that deduce quantum theory."
read more...



---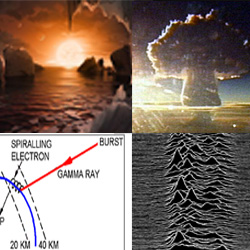 LIKE SOMETHING FROM SCIENCE FICTION, Feb. 22 2017
"A Trappist red dwarf star in the constellation Aquarius harbours seven earthlike planets, on all which the conditions for life do exist. And three planets are presumed to carry liquid water, which is even better.".

Sci-Fi Speculation:
Our own planet has been emitting weak radio signals already for a long time. Some even not that weak (the nuclear weapons tests).

'The cumulative effect of weak radio signals on random noise'
If such an effect could be proven, it might mean that our own Earth attracts extraterrestrial attention, unwittingly. And that since July 16, 1945, 5:29 am 45 seconds. read more...




---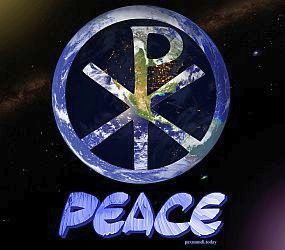 THE UNIVERSAL PEACE SIGN
The coherent identification of a peace group or movement is
aided by an unambigous sign.

In the 1960's that identification was achieved by use of the CND sign.
To some, CND raises a red flag.

Some time has been spent studying semiotics and Umberto Eco to find an alternative.

It helped to remember the Chi Rho sign, also known as Pax,
to develop a sign with a wider appeal... read more...
---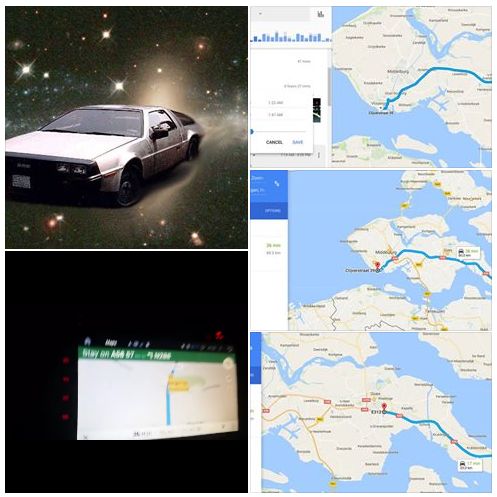 WARP DRIVE LUDICROUS (The infinite improbability drive)
In April 2016 I experienced a strange phenomenon.
On a boring long distance drive I wanted to see if time could be influenced by
concentrating on some fixed star in the sky, whilst being in a moving vehicle.

The car did move at a fixed speed with cruise control, for the majority of the ride.

I experienced that my subjective time appeared to slow down,
and it took longer to reach my destination than expected.

But this may not have been just a subjective experience,
because electronics were affected. read more...
---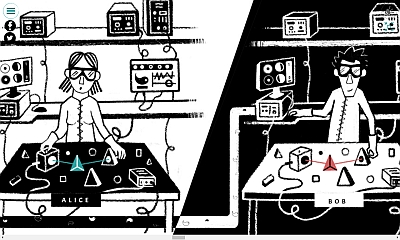 Worldwide quantum physics experiments powered by human randomness,
October 25, 2016
The BIG Bell Test (BBT) is a worldwide project to bring human unpredictability (randomness) to cutting-edge physics experiments. It may be surprising, but there are aspects of physical reality that can only be understood by asking unpredictable questions of nature. The most famous experiment of this kind is the Bell test, which seeks to catch quantum particles "talking" to each other and matching their answers to the questions asked.

When, where? 30. November 2016. All over the world.



Ref.: http://thebigbelltest.org/
Ref.: https://www.facebook.com/TheBellsters/

Read more about this experiment on the "Hitchhiker's Guide to the Quantum World"


---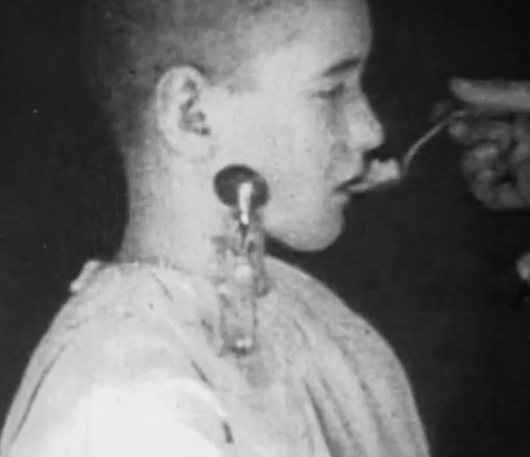 BlackRock's 'Aladdin' or
the influence of AI on human economic and social development

The biggest threat to humanity does not come from Artificial Intelligence in the future, it comes from Artificial Stupidity in the present. Aladdin is a computer program (neural network) in charge of $15 trillion Dollars of human capital.
The employers of Blackrock investments base their buy or sell decisions on the analysis of this Aladdin and they see themselves as extensions of it. They see themselves as its agents. read more...




---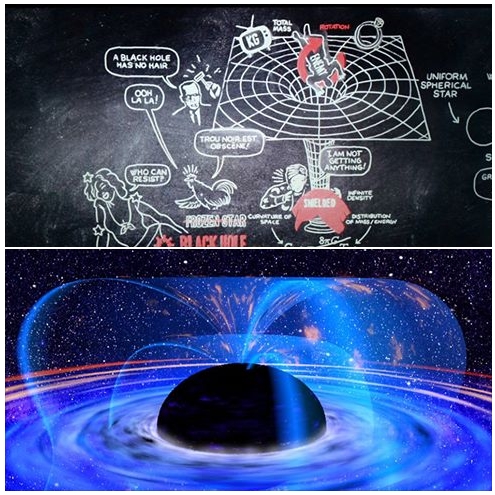 STEPHEN HAWKING:
BLACK HOLES ARE HAIRLESS!

An illustrated companion to Prof Stephen Hawking's first Reith lecture about black holes.

While Prof Hawking describes the history of scientific thinking about black holes,
the artist Andrew Park draws the key points of the lecture in chalk on a blackboard.
(Animation produced by Cognitive.)

This is an incredibly illustrated presentation.
Also mentioned is the BLACK HOLE INFORMATION PARADOX,
which basically says that no information can ever get lost, in this Universe.
read more...
---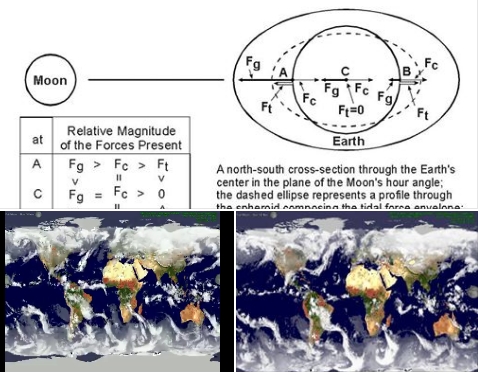 NZ Quake linked to Supermoon, with scientific evidence

November 14, 2016 at 8:47pm
A possible causal link between the Moons gravity and earthquakes has been observed in nature, on the 14th of November 2016 in New Zealand.
The earthquake measuring 7.8 on the Richter scale, coincided with the exact longitude of the sublunar point (the place underneath the Moon), of a 68 year maximum size Super Moon.
A Super Moon is in this instance described as a full Moon with the closest approach it makes to the Earth in its elliptical orbit. read more...
---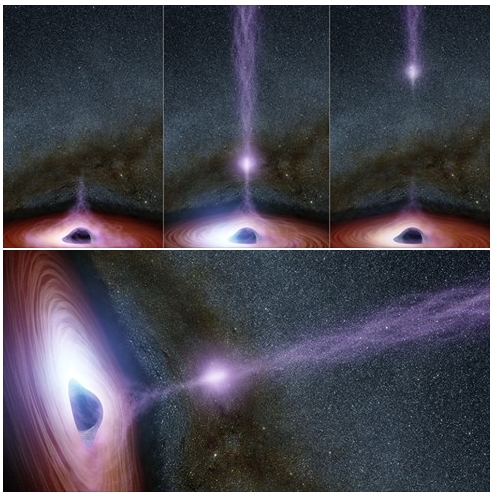 MAJOR FLARE FROM BLACK HOLE OBSERVED

"The baffling and strange behaviors of black holes have become somewhat less mysterious recently, with new observations from NASA's Explorer missions Swift and the Nuclear Spectroscopic Telescope Array, or NuSTAR.

"The corona gathered inward at first and then launched upwards like a jet."

"We still don't know how jets in black holes form,
but it's an exciting possibility that this black hole's corona was
beginning to form the base of a jet before it collapsed.",

said Wilkins.

read more...

---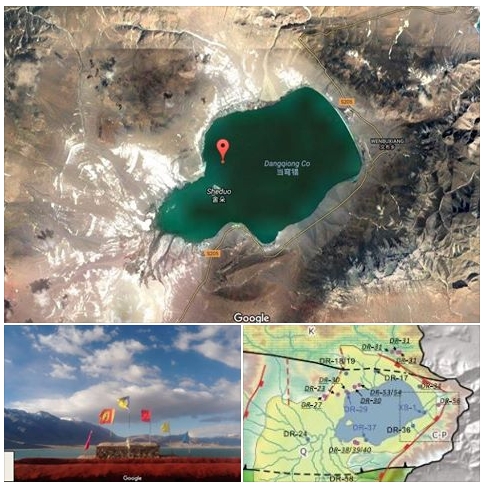 THE FIFTH ELEMENT:
Mythology: Fountain of Youth, Tibet

The fifth element is Boron.
It is essential in organisms in the repairs of cell walls.

Until recently (),
the largest known natural source on Earth was a lake in Tibet.

The average human (?) consumes about 60 grams of Boron in a lifetime,
through food.

The element is exclusively formed in Super Novae or by Cosmic Rays.

Varous benefits of Boron, as part of a human diet, are suggested in scientific papers.
However, it is discovered that Boron is banned in most countries. read more...


---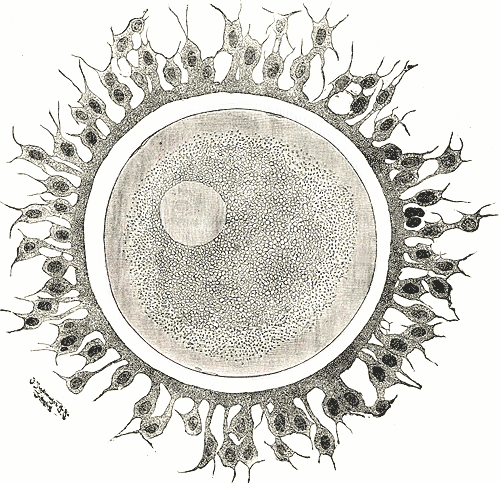 ORIGIN MYTHS:
Cosmic Egg / Gnosticism / Christianity / Turul Bird

COSMIC EGG
Typically, the world egg is a beginning of some sort,
and the universe or some primordial being comes into existence by "hatching" from the egg, sometimes lain on the primordial waters of the Earth.
SOPHIA IN GNOSTICISM
Traditionally, Sophia is a feminine figure,
analogous to the human soul but also simultaneously one of the feminine aspects of G-d.

---


Star Wars VIII:
The Origin of the Force Trees


Many millenia ago, a man and a woman were on a planet.
There, a Force sensitive tree stood.

Kids start to develop strange powers while standing near a mysterious tree.
They were the first humanoids that felt the Force.


---




Phoenix Rising / Fuglinn Fönix úr öskunni rís

The time and date this picture was taken was the ending of Yom Kippur 2015.
According to mythology, a messenger is sent to G-d with the contents of the Book of Life,
at the end of Yom Kippur.

By 3:30 am in Iceland, on a quiet night last September,
much of that night's auroras had died down.

Suddenly though, a new burst of particles streamed down from space, lighting up the Earth's atmosphere once again. This time, unexpectedly, they created an amazing shape reminiscent of a giant phoenix.

read more...



---




Precognition of the The Space Shuttle Challenger Disaster
I had not known that a space shuttle flight was emminent.

The person through whose eyes I observed these events was most
likely astronaut Gregory Jarvis, or Ronald McNair.

One night in the first half of January 1986 I dreamt of being in a white,
enclosed space.

I knew there were six other people with me,
although I could not see everyone.

I was excited to be finally going somewhere,
after all the extensive preparations. -------read more...



---




THE SALTHILL UFO SIGHTING,
GALWAY, IRELAND, 22nd February - 1st of March 1986

I am convinced I once saw an UFO,
this is my account of this sighting.

When I lived in Ireland in 1986 I often walked to the beach.
One overcast and clammy early spring day I walked up a hill on the way to Salthill beach.

As I examined the sky, to judge if it would rain soon, I saw, coming up over the roof of a house,
a cigar shaped object in the sky. --------read more...



---


ENGRAM JASON AND THE ARGONAUTS

The scariest thing I saw as a small child, when I was four,
was a skeleton that raged across a hill and attacked a band of travellers,
that had landed with a boat.

My eyes could not believe what they were seeing,
I cried, tears welled down face and I took shelter
under the skirt of my grandmother. read more...





---


BIRTH & RE-BIRTH /
THE NATURE AND IMMORTALITY OF THE SOUL
Paper for the conference "La Conscience et L'invisible: Aux Frontières De La Vie",
Eternea, Paris, 4-5th of February 2017, presented to Raymon Moody

This is an account of Pre-birth memories and a Near Death experience.
The conclusions drawn are my own.

"Death" can be defined as the erasure of past memories. It does not occur when the body ceases to function, because I posit that one still is aware of oneself at this stage. Not in the body, but as a disembodied EM-field. At the start of a new life, at the start of a re-birth, or reincarnation, however, the memories of most individuals are reset.


The cause of this may be trauma. read more...




---