Greetings to Intelligence!

There are a number of protocols which have to observed for successful verification of an intelligent response.

Here are a number of essays that are related to the subject of establishing contact.

To ensure that first contact does not end in disaster, the establishment of a global ceasefire is preferred.

---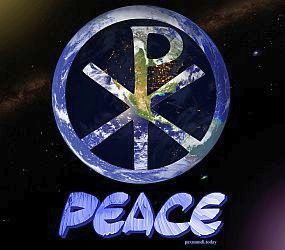 1. THE UNIVERSAL PEACE SIGN
The coherent identification of a peace group or movement is
aided by an unambigous sign.

In the 1960's that identification was achieved by use of the CND sign.
To some, CND raises a red flag.

Some time has been spent studying semiotics and Umberto Eco to find an alternative.

It helped to remember the Chi Rho sign, also known as Pax,
to develop a sign with a wider appeal... read more...
---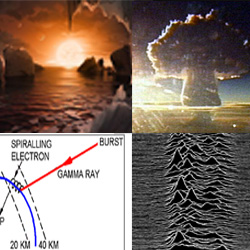 LIKE SOMETHING FROM SCIENCE FICTION, Feb. 22 2017
"A Trappist red dwarf star in the constellation Aquarius harbours seven earthlike planets,
on all which the conditions for life do exist. And three planets are presumed to carry liquid water, which is even better.".

Sci-Fi Speculation:
Our own planet has been emitting weak radio signals already for a long time. Some even not that weak (the nuclear weapons tests).

'The cumulative effect of weak radio signals on random noise'
If such an effect could be proven, it might mean that our own Earth attracts extraterrestrial attention, unwittingly. And that since July 16, 1945, 5:29 am 45 seconds. read more...



---